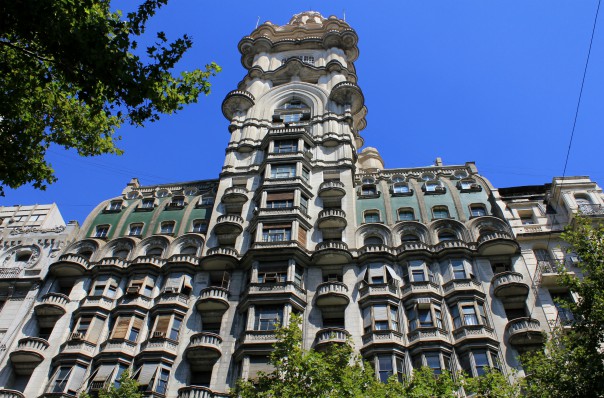 Our architectural tour shows the hidden jems of the cities art deco & nouveau style. We visit many different buildings, some of them which we go to the top and see its amazing style along with the views. Most of the buildings we enter are not open to the general public.
Our tour guides have a vast knowledge in the architecture of this city and will show you the best buildings that are off the tourist trail. Most of the buildings in Buenos Aires are a mix of French, Italian & Spanish style.
Come join us on the leading Architectural tour in Buenos Aires!
Highlights:
Palacio Barolo
Casa Rosada
Edificio Kavanagh
Teatro Colon
Tour Includes:
Bilingual tour guide with specialization in architecture
Private air conditioned car
Chauffeur
Hotel pick-up and drop-off
Flexible start time
Private air conditioned car
Personalized service
Tour Does Not Include:
Tour Itinerary:
We visit the many sights of our highlights and tell you a few secret stories and show you some hidden sights.
We stop off for a bite to eat or drink if you desire (Food & Drink not included).
We continue the second half of the tour showing you the remaining sights (not shown in the highlights) of the architecture tour with our hidden stories.
Tour: Every Day
Tour Style: Day Tour
Duration: 3 Hours
Plan Your Tour
Our helpful and knowledgeable team will be happy to help you. Send us an email to make an enquiry, plan your trip or book your tour.
E-mail: info@unicotrip.com