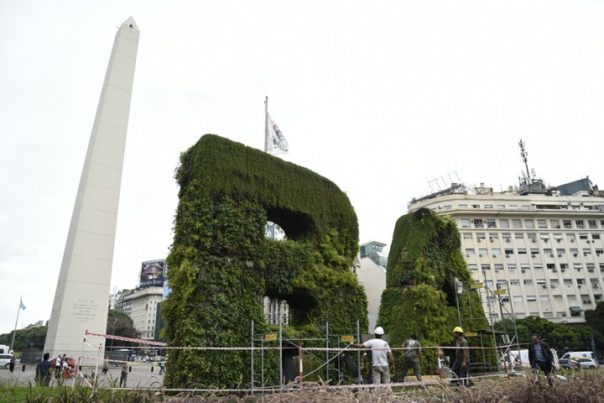 The centre of Buenos Aires and the porteño life - packed as much with fascinating history as it is with architecture and culture. Get a first-hand take on the heart of the city and learn about a Buenos Aires of past and present alike on our Buenos Aires Downtown Walking Tour. We visit the most important sights, including the 'Casa Rosada' as well as the beautiful restored 'Teatro Colon' Opera House. Our expert guide will also show you some of the hidden insight spots, something very typical for this city.
Highlights:
Plaza de Mayo (Plaza May)
Casa Rosada (Pink House)
Cabildo
Obelisco
Palacio Barolo
Teatro Colon (Opera House)
Cafe Tortoni
Manzana de las Luces
Catedral
Avenida Corrientes
Pyramide de Mayo (May Pyramid)
Tour Includes:
Bilingual Tour Guide
Hotel Pick-up and Drop-off (Hotels in Microcentro, San Telmo & Recoleta only)
Tour Does Not Include:
Food and Drink
Entry to the buildings
Tour Itinerary:
First Half of Tour: We visit some of the most important sights in the downtown area of Buenos Aires, telling a few secret stories, and showing you historic landmarks.
Snack / Lunch: We stop off at one of our favourite restaurants/cafes for a bite to eat and a drink (food and drink not included)
Second Half of Tour: We continue the second half of the tour visiting the remaining sights.
Tour: Every Day - Flexible Start Time
Tour Style: Private Tour
Duration: 3 Hours
Plan Your Tour
Our helpful and knowledgeable team will be happy to help you. Send us an email to make an enquiry, plan your trip or book your tour.
E-mail: info@unicotrip.com