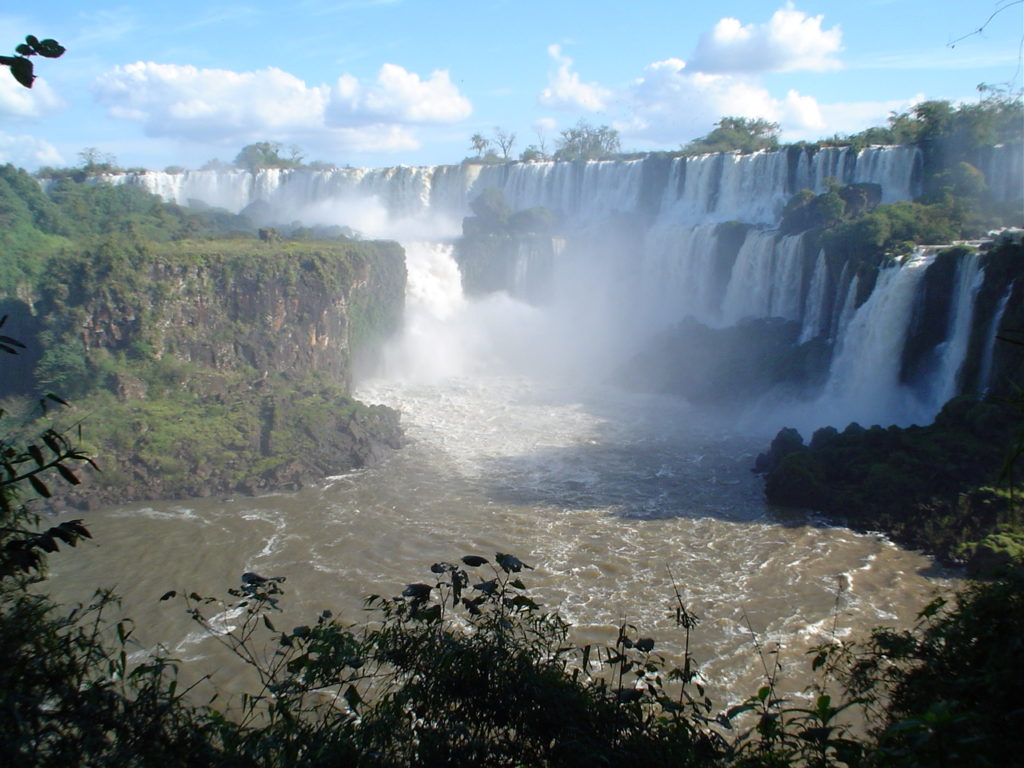 Enjoy a private or group tour of Iguazu Falls on this 2-day tour from Buenos Aires. Explore the city in the afternoon and enjoy some local food at dinner. Visit Iguazu Falls National Park, and marvel at the views from both the Argentine and Brazilian sides. Get up close to the falls and feel the shear force.
Iguazu Falls, a World Heritage Site, is now one of the New 7 Wonders of Nature. The national park comprises more than 250 waterfalls, with the Garganta del Diablo waterfall the most spectacular of them all. Surrounded by tropical jungle and amazing wildlife this is surely one of the most fascinating destinations in South America!
Highlights:
Puerto Iguazu
English speaking tour guide
Iguazu Falls National Park (Argentine & Brazilian Side)
Tour Includes:
4 Star Hotel in La Cantera Lodge (Optional 5 star hotel - please see tour add-ons). Alternatively, we can change the hotel to your choice.
Hotel pick-up and drop-off
Transfers
Bilingual Tour Guide
Regular Excursions
Tour Does Not Include:
Anything not stated in the itinerary
Food & Drink
National park entrance fees (approximately $20 USD)
Private excursions (optional)
Optional additional excursions (Itaipu Damn, fishing, waterfalls night tour, etc)
Tour Itinerary:
Day 1: You'll be picked up in Buenos Aires by our chauffeur for your transfer to the airport. Once you arrive in Iguazu you'll be picked up and transferred to your hotel. In the afternoon you'll have a chance to explore the city of Iguazu by yourself, and in the evening you'll have a chance to enjoy some great local food at one of the city's many restaurants.
Day 2: Today you'll be met at your hotel for the drive to the Argentine side of the falls to take in the spectacular views of the falls. On this full-day excursion you'll also enjoy a ride on the jungle train, visit 100s of waterfalls and visit the Devils Mouth (close up view of the falls). At the end of the tour you'll be transferred to your hotel and then to the airport.
Tour: Every Day - Flexible Start Time
Tour Style: Private or Group Trip
Duration: 2 Days & 1 Night
Plan Your Trip
Our helpful and knowledgeable team will be happy to help you. Send us an email to make an enquiry, plan your trip or book your tour.
E-mail: info@unicotrip.com