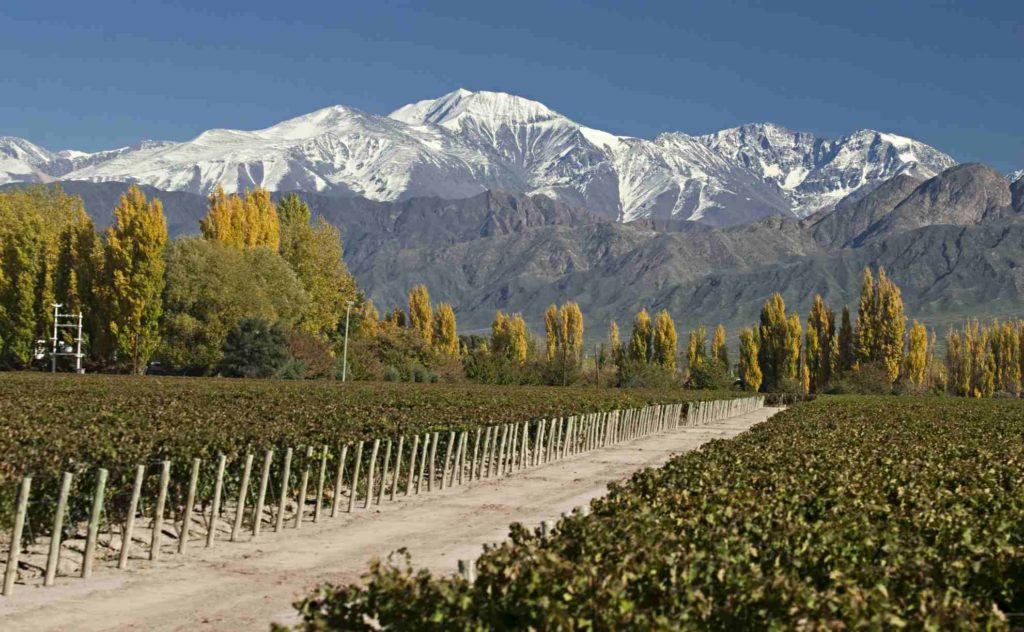 Join us on this tour as we explore Argentina's famous Wine Road and visit some of the regions most highly acclaimed wineries. Accompanied by expert guides we learn about the production facilities, the different styles of wine-making, the gastronomy and we will have a great wine tasting.
It is known for its country houses, tree lined streets, fine restaurants, Malbec vineyards, olives and world renowned wineries. This quaint, picturesque town is the perfect place to enjoy a captivating wine experience.
Highlights:
Lujan de Cuyo
Wine Tasting
Gourmet lunch (included on full day tour)
Tour Includes:
Bilingual Professional Tour Guide
Private transfer
Half day tour includes 2 vineyards
Full day tour includes 3 vineyards
Snack
Lunch is included for full day tour - Gourmet wine-pairing lunch in the winery. Lunch is optional for half day tour (please see add-ons below).
Tour Does Not Include:
Anything that is not stated on the itinerary
Lunch for half day tour. Lunch is optional for half day tour (please see add-ons below)
Tour Itinerary:
We start our tour around 9am and accompanied by our guide we head for Lujan de Cuyo, the region known as The Cradle of Malbec.
Surrounded by gentle hills and over-looked By America's highest mountains. Lujan de Cuyo provides fine Restaurants and renowned wineries.
Just minutes into our journey we see vineyards and our journey on The Wine Road begins. In this area we visit some of the regions most prestigious wineries where we will have guided tours and the opportunity to taste their different lines of wine.
We enjoy a winery lunch prepared by a renowned chef, who has developed the best gourmet dishes to accompany the various varietals of wine produced here. After lunch we return to the city with a clear picture of the diversity involved in the world of wine, the gastronomy and Mendoza's landscape.
End of tour, return to Mendoza City.
Tour Details:
This tour includes the study of the different wine qualities produced at each of the wineries we visit in Lujan de Cuyo, providing a comparative experience and understanding. We will learn the relationship between wine, wine regions, their terroirs, the wine making process, the architecture and design of the wineries, the exclusive accommodation amongst vineyards and gastro fusion.
Tour: Every Day
Tour Style: Private or Group
Duration: 7.5 hours full day, 6 hours half day with lunch or 4.30 hours half day without lunch
Plan Your Trip
Our helpful and knowledgeable team will be happy to help you. Send us an email/message to make an enquiry, plan your trip or book your tour.
E-mail: info@unicotrip.com