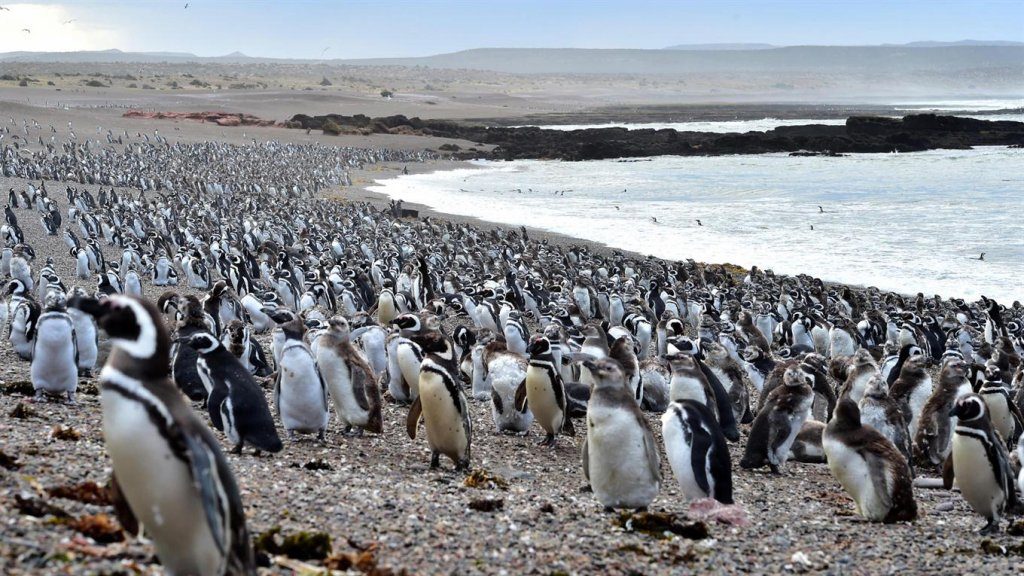 This Punta Tombo Excursion is a great chance to observe the behaviour of penguins up close in their natural habitat. The Punto Tombo day tour is a unique experience that is both fascinating and hugely enjoyable!
Highlights:
Punta Tombo
Dolphins
Port of Rawson
Tour Includes:
Hotel pick-up and drop-off
Punta Tombo Nature Reserve
Dolphin Watching Boat Trip
Professional Bilingual Guide
Tour Does Not Include:
National Park Entrance Fees (approx. $20 USD)
Anything that is not stated in the itinerary
Optional Excursions (Please contact us if you would like to do extra excursions)
Tour Itinerary:
Morning - Hotel Pick-up & Punta Tombo: Your Punta Tombo excursion will set off early in the morning to head for the penguin colony of the Punta Tombo Natural Reserve. There you will marvel at the penguin colony spread across 2.5km of clay and sand, home to over an incredible 500,000 penguins and thousands of nests where the Magellanic penguins lay their eggs and raise their chicks. During this essential ecological tour in Puerto Madryn you'll follow your tour guide along 2,000 meters of pathways through the beautiful Punta Tombo nature reserve, getting up close and personal to the Magellanic penguins and witness how they coexist with other beautiful species, such as sea gulls, giant petrels, cormorants, gunacoes, maras and armadillos.
Afternoon - Port of Rawson: The Punta Tombo tour route will continue to the Port of Rawson, where you'll board a semi-rigid boat that will sail on the tranquil waters to find toninas dolphins. With this dolphin watching experience you'll be able to get close to the dolphins as they approach the boat to play in the boat's wake. Available from December until March only.
Hotel Drop-off: At the end of the day you will be taken back to your hotel.
Tour: Every Day
Tour Style: Private or Group
Duration: 10 hours
Plan Your Tour
Our helpful and knowledgeable team will be happy to help you. Send us an email/message to make an enquiry, plan your trip or book your tour.
E-mail: info@unicotrip.com