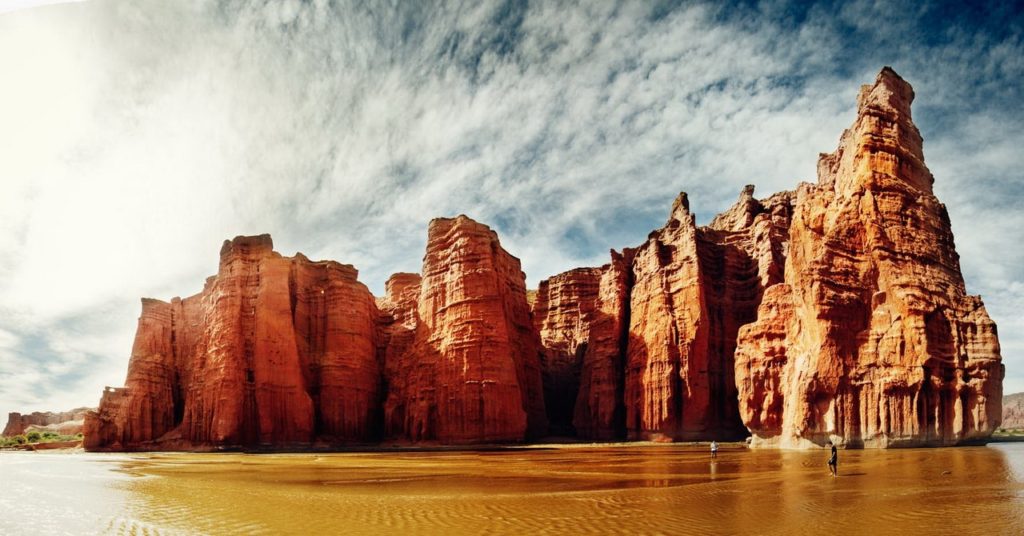 Visit the city of Salta, Cafayate, San Antonio of the Coppers and Humauahaca Gorge. Among the high peaks, valleys or subtropical arid, a trip to the Northwest is primarily a meeting with Argentina's Colombian history. Amongst it's amazing natural beauty, are old colonial towns, countless festivals, local produce rustic pleasures. The northwest of Argentina is distinguished by its wealth of natural landscapes, such as the Quebrada de Humahuaca and the lovely valleys Calchaquies. The province of Jujuy is also proud of its pre-Colombian and colonial heritage which we can see by their colorful villages. At Unicotrip we will show you the best places in Northwest Argentina.
Highlights:
Salta
Cafayate
San Antonio of the coppers with large salt
Train to the Clouds
Humahuaca
Tour Includes:
Hotel Pick-up
Accommodation
Transfers
Excursions
Bilingual Guide
Tour Does Not Include:
International Flights
Domestic Flights / Bus tickets (Optional - please see Add-Ons)
National Park Entrance Fees
Optional Activities / Excursions
Tour Itinerary:
Day 1: Buenos Aires & Salta: Arriving in the city Salta. Transfer to Hotel. Free afternoon, we recommend visiting Salta "La Linda". Know each other, the downtown, the Cerro San Bernardo, Villa and Quebrada de San Lorenzo, Monuments Zone of February 20 and the Craft Market.
Day 2: Cafayate: Visit the wonderful and colorful Quebrada de las Conchas or Cafayate and contemplate the most remarkable, the Garganta del Diablo, the Amphitheatre and the castles. In addition to its beautiful landscapes, the region of Cafayate is known for its wine, so continue to visit cellars to taste your wines richer in Northwestern Argentina. After lunch, visit the town of Cafayate. Return to the hotel at the end of the afternoon.
Day 3: San Antonio of the Coppers with large salt: On this tour, we will do the same route as the Train to the Clouds. We will make some stops to contemplate the natural beauty of these places. Discover the famous ruins of the town of Santa Rosa de Tastil. After lunch, we will continue our journey to the Salinas Grandes, a stunning sea salt formed millions of years ago. From this point, we will go to Purmamarca walk through the Cuesta de Lipan where appreciate the fabulous Hill of 7 colors.
Day 4: Salta & Buenos Aires: Transfer to the airport. End of our services.
Tour: Every Day
Tour Style: Private or Group
Duration: 4 Days / 3 Nights
Plan Your Trip
Our helpful and knowledgeable team will be happy to help you. Send us an email/message to make an enquiry, plan your trip or book your tour.
E-mail: info@unicotrip.com