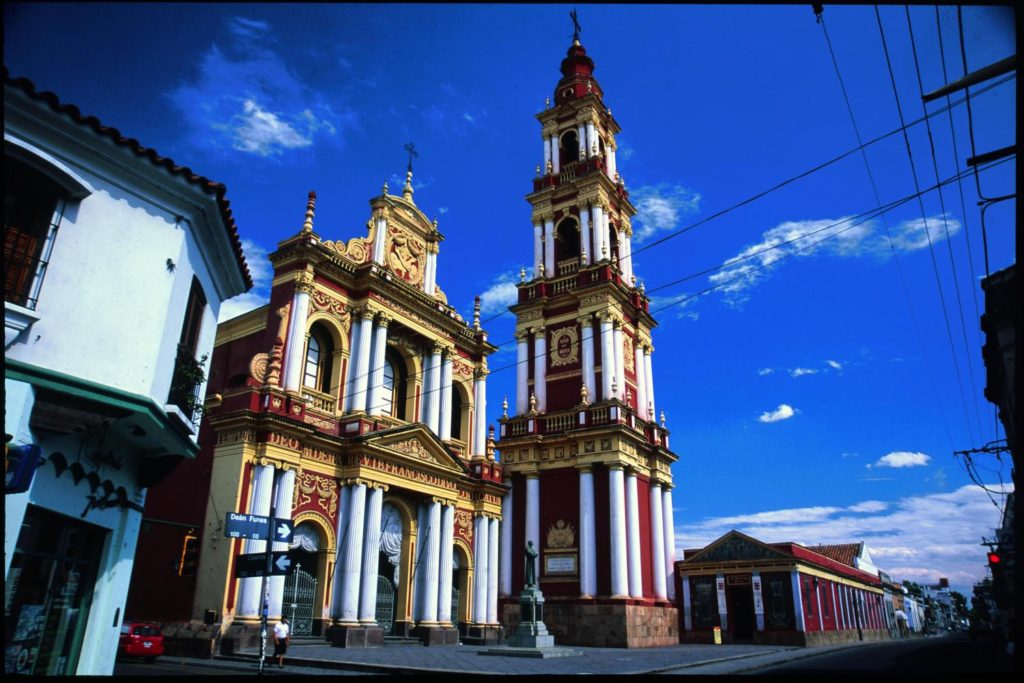 Located in the Lerma Valley, the city was founded in 1582 by Hernando de Lerma, Governor and Chief Justice of Tucuman province, following the viceroy's instructions.
Only when visiting the city will you understand why it is called 'La Linda' (The Beautiful). The main park and its surroundings still preserve that colonial aspect which makes it one of the most attractive cities in the country.
With the mountain range on the background, the perfectly preserved historical buildings excite admiration and are an ideal spot for picture taking, whether during the day or at night, when the historical part of the town is illuminated to delight visitors. Mandatory visits include the Cathedral, the Cabildo (old city hall), the MAAM, the San Bernardo convent and the San Franciso Monastery. The bird's eye view from the San Bernardo hill when you take the cable car is the perfect ending to make your first impression a stunning one.
According to an old saying "No individual from Salta is bad at singing". Evidence of this can be found in Balcarce Street - the popular nightlife center where traditional 'penas folkloricas' (folklore clubs), modern pubs, restobars and wine bars coexist, adding spark to the night, the city and its people.
Highlights:
Catedral
Cerro San Bernardo
Tour Includes:
Hotel or airport pick-up and drop-off
Bilingual tour guide
Chauffeur
Private air conditioned car
Tour Does Not Include:
Tour Itinerary:
San Lorenzo
Cabildo
Plaza 9 de Julio
Catedral
Cerro San Bernardo
Tour: Every Day
Tour Style: Private Half Day Tour
Departure Time: Flexible
Duration: 3 - 4 Hours approx
Plan Your Tour
Our helpful and knowledgeable team will be happy to help you. Send us an email/message to make an enquiry, plan your trip or book your tour.
E-mail: info@unicotrip.com