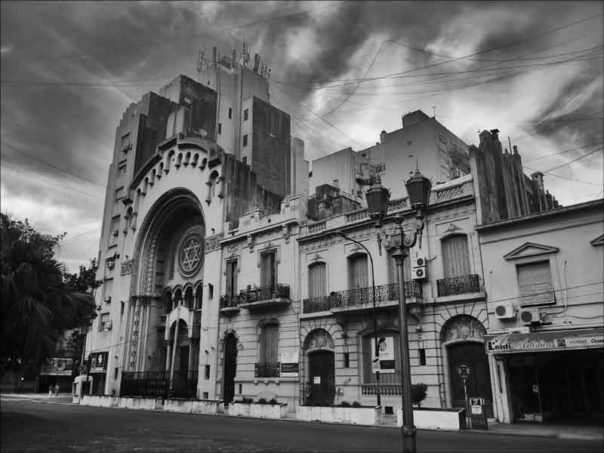 The Jewish Community in Argentina is the largest in the Americas after the United States, and the sixth largest in the world. Its significant size allows the organisations which developed in the country, and mainly in Buenos Aires, to be an important institutional organisation which dates from its first arrival until the end of the XIX century.
Visiting the institutions of the Jewish Community on our Buenos Aires Jewish Tour you can travel through its history and the challenges it has overcome during the XX century.
In order to understand the current situation of this community in Argentina, it isn't enough to analyse its history but it is necessary to get to know the socio-economic situation, especially since the attacks on the Israeli Embassy in Argentina, the AMIA and the crisis which the country has overcome, which broke out in December 2001. In this context we will get to know how this affected the community and how it reacted to the blows which it received during the last years of the XX century. For this, we will visit the social help network which developed and which continues to sustain itself in order to care for a community where 40,000 people find themselves below the poverty line, living on less than US$ 400 per month for a family of 4 people.
In this manner, touring the institutions and historical buildings, getting to know their social programs and visiting the places where the Jews live nowadays, you can get to know the essence of a vibrant and dynamic community on our Buenos Aires Jewish Tour.
Highlights:
Synagogues
AMIA
Jewish NGO
Tzedaka Foundation
Tour Includes:
Bilingual tour guide with specialization in the Buenos Aires Jewish Community
Hotel Pick-up and Drop-off
Private air conditioned car
Chauffeur
Entrance to all places
Flexible start time
Personalized service
Tour Does Not Include:
Food and Drink
Tips
Suggested donation for the institutions - $5
Tour Itinerary:
You visit the most emblematic places of Jewish life on our Buenos Aires Jewish Tour, such as the headquarters of the AMIA, one of the biggest jewish NGOs in Argentina, victim to a terrorist attack in 1994; the oldest synagogue in the city and the quintessential jewish neighbourhood. The Buenos Aires Jewish tour is combined with visits to developing social projects at the Tzedaka Foundation, which shows new proposals which developed in the community after the 2001 crisis in Argentina.
Tour: Every Day - Flexible Start Time
Tour Style: Private Tour
Duration: 4 Hours
Plan Your Tour
Our helpful and knowledgeable team will be happy to help you. Send us an email to make an enquiry, plan your trip or book your tour.
E-mail: info@unicotrip.com