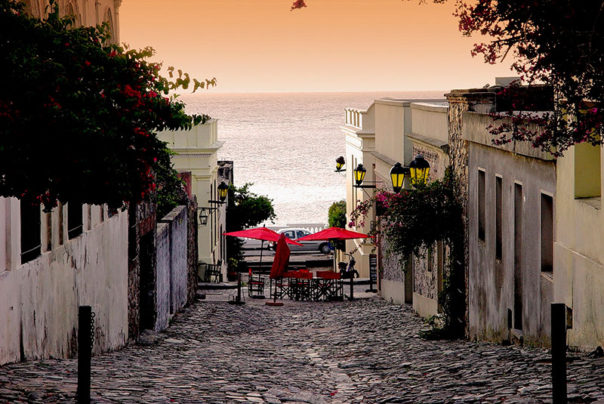 Enjoy a day tour to the colonial city of Colonia del Sacramento in Uruguay. We will pick you up at your hotel and then take you to the docks where we will take the boat to Uruguay. Colonia del Sacramento is a short trip away of only one hour in boat.
Once we arrive in Colonia we will show you the historical side of Colonia including its beautiful architecture, the lighthouse, the docks and a few hidden places of the tourist trail.
Colonia is a beautiful city with a lot of history, cobbled roads, beautiful architecture, great steak restaurants and wine and a little dock at the waterfront which will take your breath away with its tranquility and beauty. We are all native or bilingual English speakers to make your tour as enjoyable and informative as possible.
Highlights:
Rio de la Plata (River Plate) boat crossing
Colonia del Sacramento City Tour
Tour Includes:
Fast Boat
Bilingual Tour Guide on Colonia City Tour
Hotel Pick-up & drop-off in private transportation
Colonia City Tour
Tour Does Not Include:
Overnight stay (Please ask us if you wish to stay overnight in Colonia)
Food & Drinks
Accompanied bilingual tour guide in the boat (Tour guide only on Colonia city tour)
Tour Itinerary:
9.30am (approx) - Hotel Pick-up: You will be picked up at your hotel around 9.00am (exact time can change depending on the day) and then take you in private transportation to the docks. You will then take a short boat ride across the Rio de la Plata (River Plate) to Colonia del Sacramento, Uruguay.
11.30am (approx) - City Tour: We will take you around a city tour of Colonia del Sacramento showing you the important sites, the lighthouse, its amazing architecture and a few hidden stories into this beautiful colonial city. We then take a break for lunch.
1.00pm - Lunch: A short break will be taken to have lunch.
2.00pm - Colonia del Sacramento: Continue your day wandering around the colonial streets of Colonia del Sacramento, buying a few souvenirs, maybe visit the beautiful beach and drink a cup of coffee in the afternoon by the water.
6.00pm (approx) - Boat to Buenos Aires: We will then take the boat back to Buenos Aires. Once you arrive in Buenos Aires you will be taken back to your hotel.
Tour: Every Day
Tour Style: Private Tour
Duration: 9 Hours
Plan Your Tour
Our helpful and knowledgeable team will be happy to help you. Send us an email to make an enquiry, plan your trip or book your tour.
E-mail: info@unicotrip.com