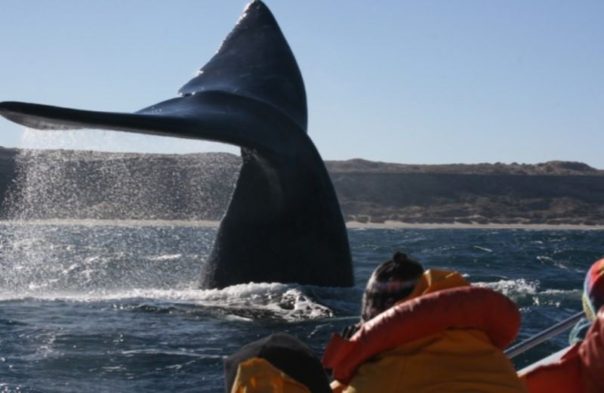 Puerto Madryn, also more commonly known as the Peninsula Valdés, is located in Patagonia, Argentina. For all fans of Wildlife, this has to be the ideal destination with sea lions, elephant seals, penguins, orcas, dolphins and whales and many other animals.
On our journey to the Valdés Peninsula with the Puerto Madryn 3 Days & 2 Nights tour, you will discover all the natural beauty of this destination. We will also give you the opportunity to take a full-day visit the Valdés Peninsula, while being able to do some whale spotting. We will ensure that you will have a unique experience in the heart of the Patagonian nature.
We are all native or bilingual English speakers here at Unicotrip as we want to make sure your stay goes as smoothly as possible in Argentina.
Highlights:
Puerto Madryn
Peninsula Valdés Excursion
Tombo Beach Penguin Colony Excursion
Optional activities
Tour Includes:
Hotel Pick-up & Drop-off
Accommodation
Transfers
Excursions
Bilingual Guide
Tour Does Not Include:
International Flights
National Park Entrance Fees
Domestic Flights (Optional - please see Add-Ons)
Optional Activities / Excursions
Tour Itinerary:
Day 1 - Buenos Aires / Puerto Madryn: Arrival at Puerto Madryn. Transfer to the hotel from the airport. Excursion to Peninsula Valdés to see the whales. After breakfast, depart for a full day on the Peninsula Valdés. We will take a boat to see the whales. Then have lunch in a restaurant where you can have a typical Patagonian lamb. Then in the afternoon,  we will make stops in hidden places to see sea lions, penguins, orcas and guanacos.
Day 2 - Tombo Beach Penguin Colony: Excursion to the Playa Tombo Penguin Colony. In this full day tour, you will discover the Punta Tombo colony. Between October and April, we will see on this tour the breeding pairs of penguins that raise their young here. It is the only opportunity to get close to the penguins.
Day 3 - Puerto Madryn / Buenos Aires: A free day to relax and grab some fresh Patagonian fish if you wish in a local restaurant. We will later pick you up from your hotel and take you to the airport. We will be in Buenos Aires waiting for you at the airport.
Tour: Every Day
Tour Style: Private or Group
Departure Time: Flexible
Duration: 3 Days & 2 Nights
Plan Your Trip
Our helpful and knowledgeable team will be happy to help you. Send us an email/message to make an enquiry, plan your trip or book your tour.
E-mail: info@unicotrip.com