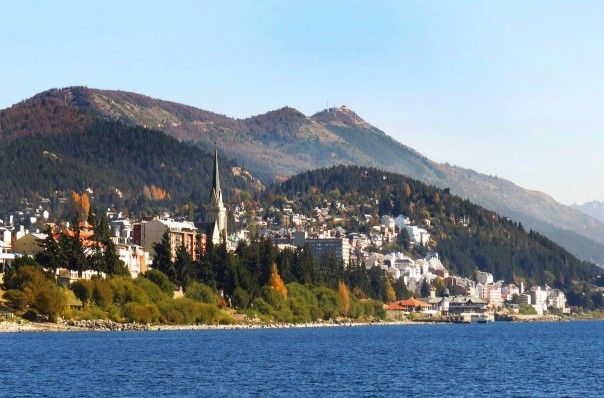 Venture along the Road of the Seven Lakes from Bariloche to San Martin de los Andes, a charming mountain town situated between Andean peaks on the picturesque shores of glacial Lacar Lake. Your scenic coach trip takes you past vivid landscapes of natural beauty, including Nahuel Huapi Lake and the stunning seven, with commentary from your guide along the way. Enjoy a brief stop in Villa La Angostura plus three hours of free time to explore lovely San Martin!
Highlights:
Seven Lakes
Nahuel Huapi Lake
San Martin de los Andes
Glacial Lacar Lake
Villa La Angostura
Tour Includes:
Hotel Pick-up
Transfers
Excursion
Bilingual Guide
Hotel Drop-off
Tour Does Not Include:
International Flights
National Park Entrance Fees
Domestic Flights (Optional - please see Add-Ons)
Optional Activities / Excursions
Tour Itinerary:
Morning: Start your journey north to San Martin de los Andes from San Carlos de Bariloche upon hotel pickup by your guide. Relax aboard the comfortable coach, driving along the scenic southern shore of Nahuel Huapi Lake and crossing the Limay Bridge over the Limay River. En route, your guide will offer commentary on the natural and historical features of the region. Bordering the Huemul arm of the lake's northern shore, pass Las Flores and Puerto Manzano with a brief stopover in the mountain town of Villa La Angostura. Here, stretch your legs and breathe in the fresh mountain air before continuing on the provincial route. (You can purchase snacks at several stops along the way, or bring your own food to eat.)
Mid-day: Following the picturesque Road of the Seven Lakes, take in the spectacular sights of lakes Espejo, Correntoso, Escondido, Villarino, Falkner and Machonico before arriving at the shores of Lacar Lake (Lago Lacar), where the charming town of San Martin de los Andes is nestled between high mountain peaks. You'll have about three hours to spend at your leisure in San Martin, including time to purchase lunch at one of the plentiful restaurants (own expense). Stroll through downtown streets teeming with arts and crafts shops and gear-rental stores that specialize in a range of outdoor activities - from hiking, biking, boating and skiing to hunting and fishing. As you walk around, admire the lovely character of San Martin and the Swiss Alpine architectural style of its wood cabins and quaint shops.
Afternoon: On your return trip, the road goes through Cordoba Pass (Paso Cordoba) at an elevation of 3,940 feet (1,200 meters) and features a typical Patagonian landscape. See the confluence of the Traful and Limay rivers, the Valle Encantado (Enchanted Valley) and the Anfiteatro (a natural amphitheater) before arrival back in Bariloche around 5pm.
Tour: Every Day - Flexible Morning Start Time
Tour Style: Private Full Day Trip
Duration: 9 Hours
Plan Your Trip
Our helpful and knowledgeable team will be happy to help you. Send us an email to make an enquiry, plan your trip or book your tour.
E-mail: info@unicotrip.com